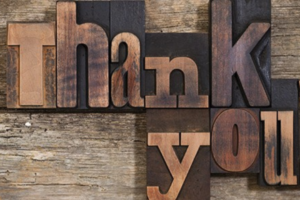 July 17, 2017
About three and half years ago, I said to the board of trustees at Sioux Falls Seminary that stewardship is an important part of organizational leadership.  God has given our seminary financial, human, and physical resources that are to be stewarded as we pursue the specific calling he has for our institution.  In this light, the work we do in strategic planning is an act of stewardship.  The way we handle our budget is an act of stewardship.  The way we utilize our building and facilitate the ways in which others can use this building is also an act of stewardship.  Even the way we respond to opportunities for innovation or change is an act of stewardship.
In order to hold ourselves accountable as stewards of God's resources and to continually give thanks to the Lord for his provision, each year we spend a few months sharing what we call a "stewardship report."  Put simply, we want to share with you the things God is doing with the resources he has provided for the mission of this seminary.  Each day we thank God for the resources he provides through our givers, students, board members, faculty, staff, and partners.
Colossians 3:17 reads, "And whatever you do, in word or deed, do everything in the name of the Lord Jesus, giving thanks to God the Father through him."  Over the next three months, we hope to embody this passage of scripture as we share stories and provide a glimpse of God's handiwork.
Next week, we will look more closely at Colossians 3:17.  In the following weeks, we will talk about innovation, our staff, academic programs, partnerships, and much more.  If you have ever wondered what we are doing with the resources God has provided, then stay tuned over the next several weeks!
Thank you for your partnership in the Gospel and for your participation in the work God is doing in and through this seminary.  As you read this series of reports, I invite you to consider what God might be asking you to do with the resources he has provided you.  How might your act of stewardship reflect the mission of God and the role that you have been invited to play within that mission?